Case Study
TIMEPIECE MONTHLY INC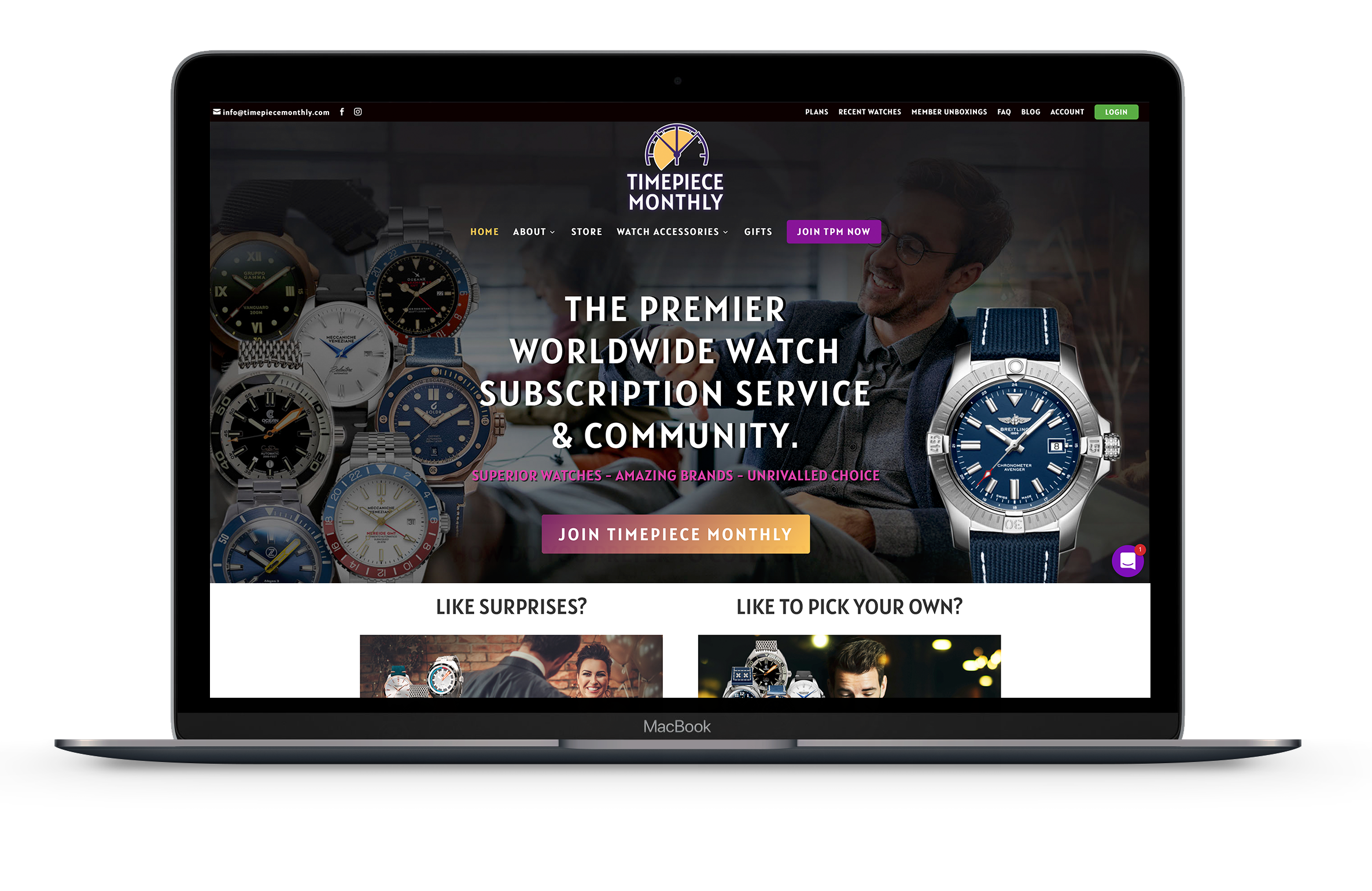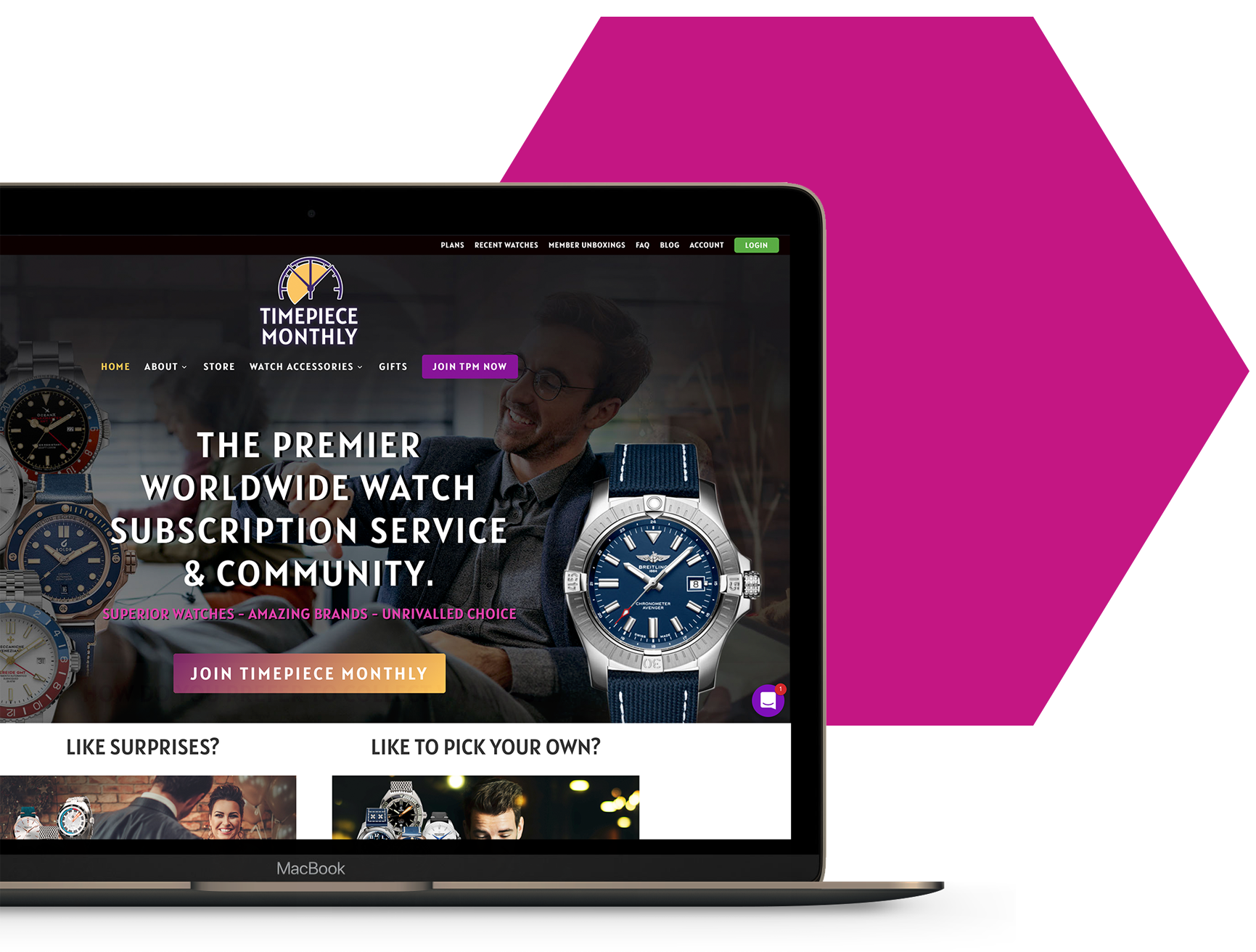 Full-Service Online Marketing
We were involved with Timepiece Monthly from their initial pre-launch phase, through to their Alpha & Beta phases and continue weekly maintenance and feature additions to the website as well as providing a dedicated server, website security, updates and optimizations.
Project summary
This was the single largest, most complex and long-term involved project we have ever undertaken. Among the features was a 2-month lead-generation strategy, an Alpha and Beta launch and a huge list of integrated and mutually communicative platforms that make up the Timepiece Monthly ecosystem. 
The Strategy
The pre-launch phase of our build up to Alpha helped Timepiece Monthly by building momentum, anticipation and social media buzz based around a tease process showcasing some, but a very limited range of the full features that were planned.
Email List-Building (not ad driven) – 1,100 pre-registrants for launch.
Sold-out Alpha Phase for the company with 125 paying members (over 300 applied).
500 new registrants upon launch of Beta, generating over $125,000 in revenue in 7 days.
Platform features include complex membership system, subscription model, stock management, Custom Style Profiler, Loyalty Program, Style Matching System, Trading Platform, an online Wallet System, E-Commerce Store For Members and many more custom features. 
Proven Results
Using a precision-engineered Product launch strategy, we were able to initially generate 1,100 leads within the 8 weeks approaching launch of the company's Alpha testing, a 125-person, sold-out Alpha. Upon Beta launch, 4 weeks later, we registered over 500 members in the first 72hrs, generating over $125,000 in revenue in the first 7 days. 
More Successful Projects
We pride ourselves on the breadth and scope of project styles and types. We firmly believe we are the most versatile, results-driven online marketing agency around.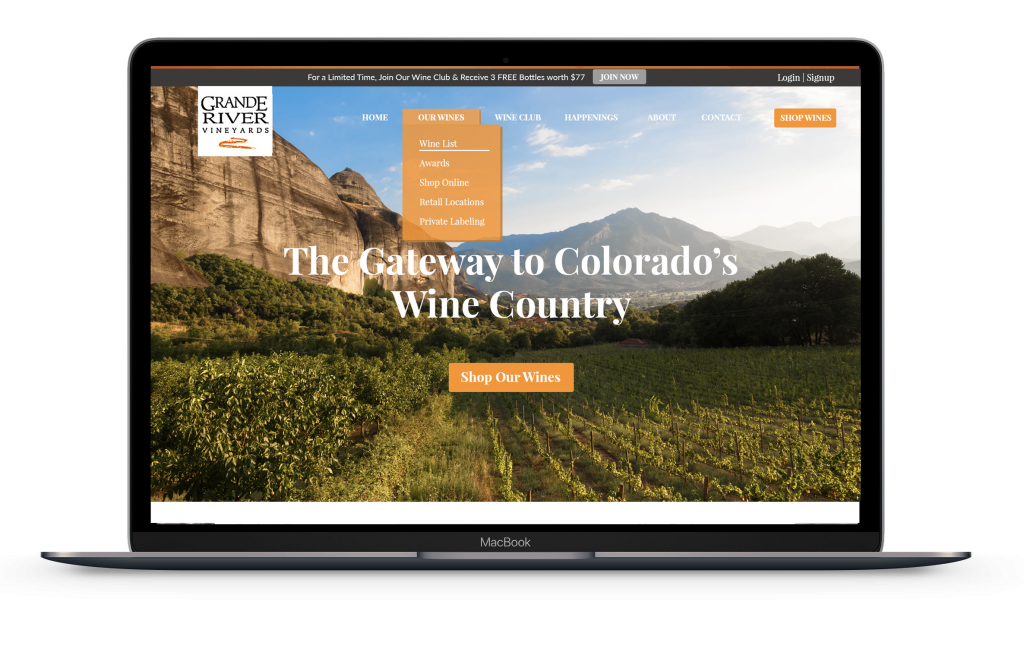 Grande River Vineyards
Enhanced website for Winery based in Western Colorado, focused on events, tours & wine sales.
"Alex at Zenith is one of the best online partners I've ever worked with. His work is stellar, his strategies are effective and his work ethic highly reliable"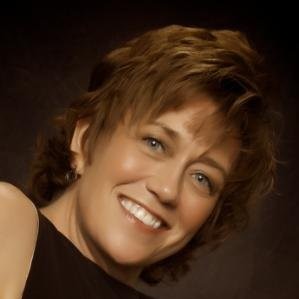 Let's Work Together!
Let's meet for a quick chat and discuss where you're at, where you'd like to be, what the existing best options are and whether your company and our company are a great fit.