Case Study
VALESCO FX TRADING, LONDON UK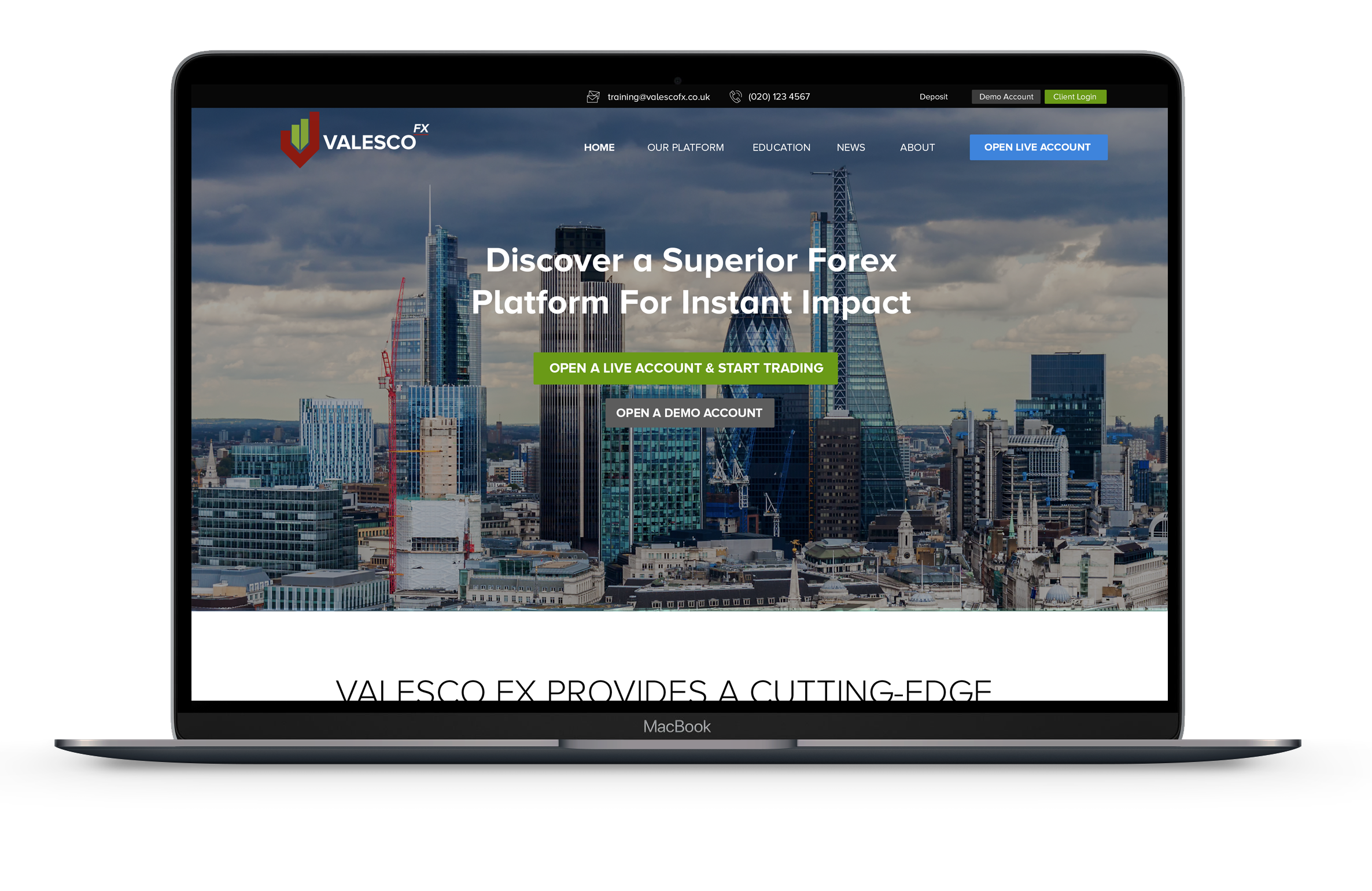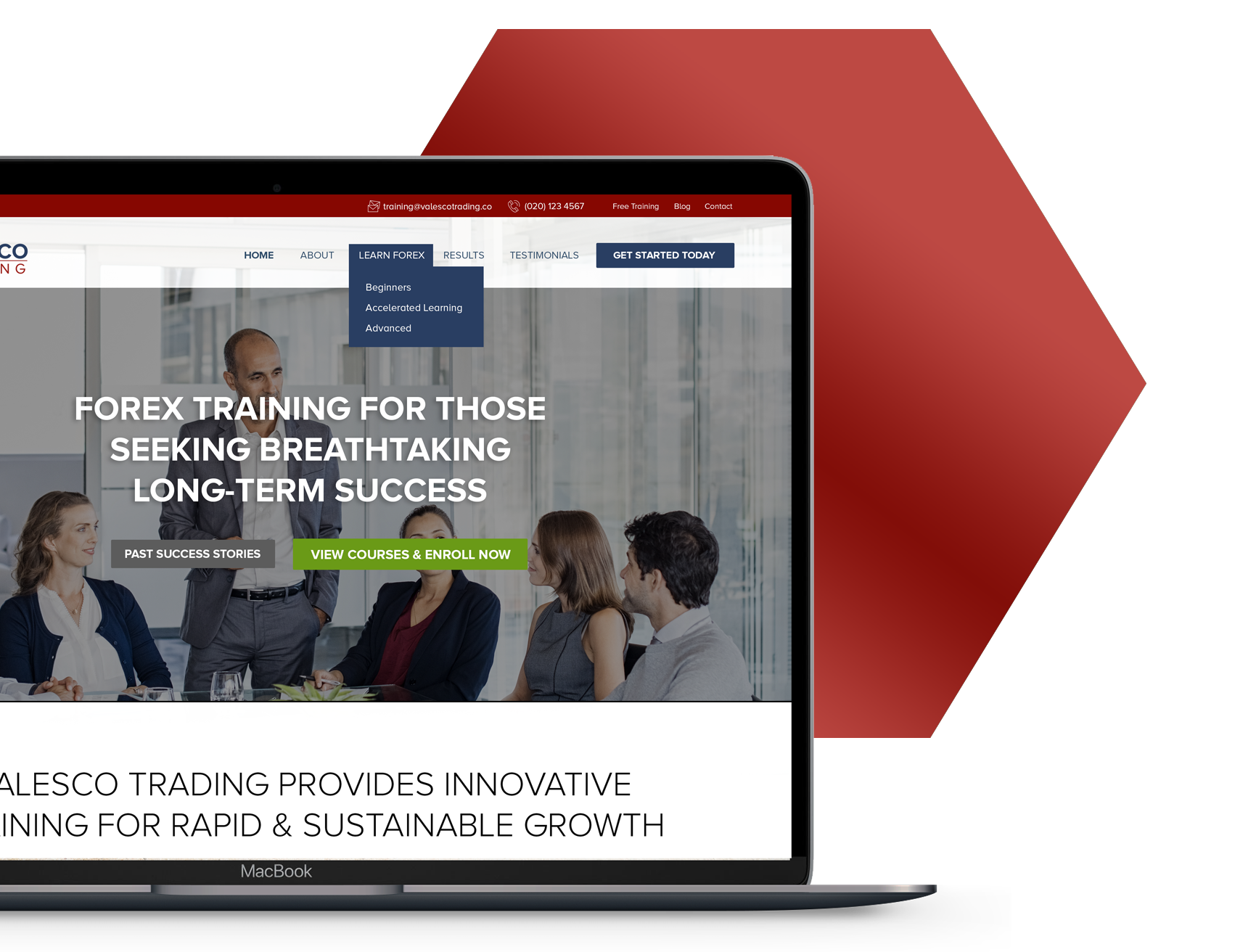 Full-Service Websites, UX/UI, Membership Websites
Valesco FX & Valesco Trading are a London, UK-based company that specializes in Forex Trading. With this project we joined at inception to build out a number of sites and feature sets, between their main corporate website, a Forex Trading Platform website and an e-Learning Platform so they could train members to trade Forex effectively.
This was an incredibly intricate, long-term project with many moving parts across multiple platforms. 
Project summary
The scope was to create an attractive, consistent corporate presence across multiple platforms and online presences. Behind that we build custom membership systems and utilized some existing platforms such as Kajabi, for their e-Learning and marketing. 
We built out three websites for the company. As of late 2020, the final of those is building toward launch.
The Strategy
A consistent web presence across multiple sites to build a rapid, powerful strategy for their Forex Trading platforms, and e-learning presence.
UX/UI & Conversion Strategy
Multiple Website Design
E-Learning Platform
Kajabi Integration
Custom Membership Website
More Successful Projects
We pride ourselves on the breadth and scope of project styles and types. We firmly believe we are the most versatile, results-driven online marketing agency around.
Timepiece Monthly Inc
Our largest, most complex to date, involing membership integrations, e-Commerce, custom facilities and more.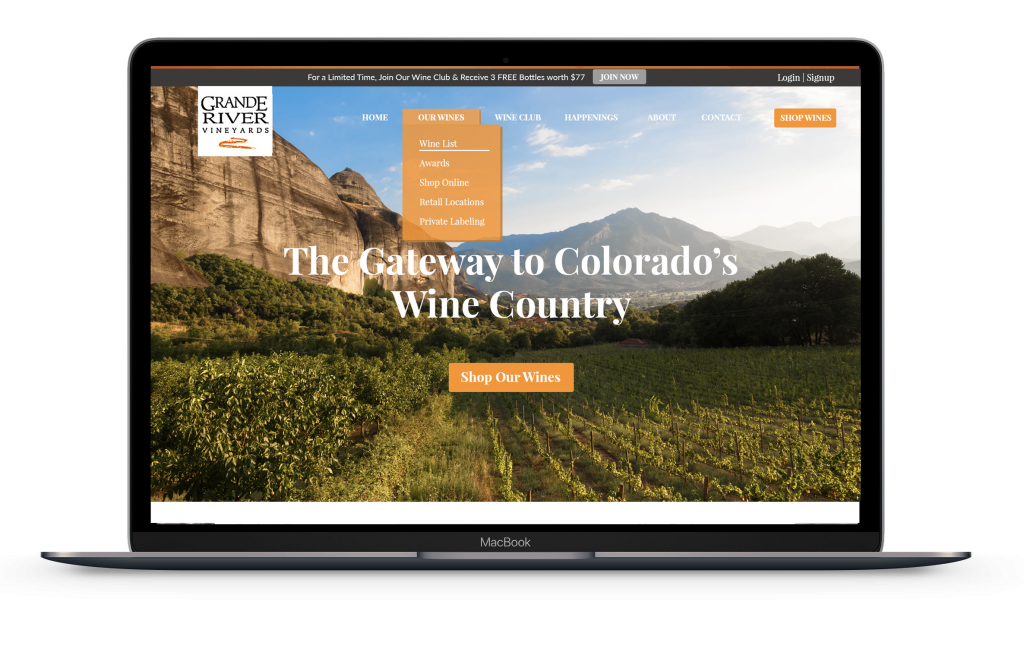 Grande River Vineyards
Enhanced website for Winery based in Western Colorado, focused on events, tours & wine sales.
"Alex at Zenith is one of the best online partners I've ever worked with. His work is stellar, his strategies are effective and his work ethic highly reliable"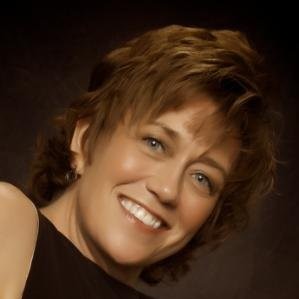 Let's Work Together!
Let's meet for a quick chat and discuss where you're at, where you'd like to be, what the existing best options are and whether your company and our company are a great fit.